Who We Are
Readyprint is a family run business, although between our key staff we have in total over 80 years experience in the labelling industry. Before starting Readyprint, our Managing Director, Syd Reading was involved in the manufacture of flexographic printing presses and has been able to draw on this experience to enhance the product range that Readyprint has to offer and also solve complex problems for our customers. His expertise and knowledge have been further enhanced by our staff, who in turn have benefitted from his guiding hand.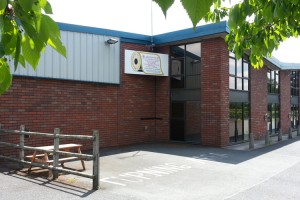 We are always prepared to 'think outside the box' to solve a problem and have very much a 'can do' attitude towards our customer's problems or innovations. This attitude is shared by all our staff who are more than willing to fulfill our customers' needs.
We pride ourselves on the service we provide to our customers, many of whom have been with us for over 20 years. The majority of our work comes from referrals from our existing customer base, some of whom are leading brand manufacturers who have been dealing with us for a number of years.
Our normal lead times are 7-10 working days, however, we are able to turn work around within 24 hours should the need arise as we have all the facilities in house to do so.
Readyprint is a member of Sedex, the Supplier Ethical Data Exchange which is a not-for-profit organisation based in London, UK, for businesses committed to continuous improvement of the ethical performance of their supply chains.
For more information on this visit w.w.w.sedex.org.uk